Keynote Speakers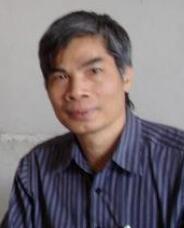 Biography: Nguyen Quang Liem is a Professor of physics. He served as Director of Institute of Materials Science (IMS), Vietnam Academy of Science and Technology (VAST) over the period 2009–2017. He has rich experiences in optoelectronic materials and has published more than 100 papers on international journals, one book and some patents. His research interests are in optoelectronic materials (film and quantum dots/nanocrystals) and devices (luminescent materials for light emitting diode and for biolabeling/sensors, photocatalysts for photo-reactivity and for photoreactor), development of scientific instruments and spectroscopic measuring techniques, especially some related ones like Raman scattering and photoluminescence spectroscopy enhanced with surface plasmon resonance for fast/non-destructive and sensitive analysis/detection of residual pesticides, chemical radicals, characterizations of the ancient art/cultural products. He is the Vice-President of the Vietnam Physical Society (VPS) and a Council Member of the Association of Asia Pacific Physical Societies (AAPPS). He is Editor-in-Chief of Advances Natural Sciences: Nanoscience and Nanotechnology (IOP Publishing), editorial member of Heliyon (Elsevier) and of Journal of Science: Advanced Materials and Devices (Elsevier).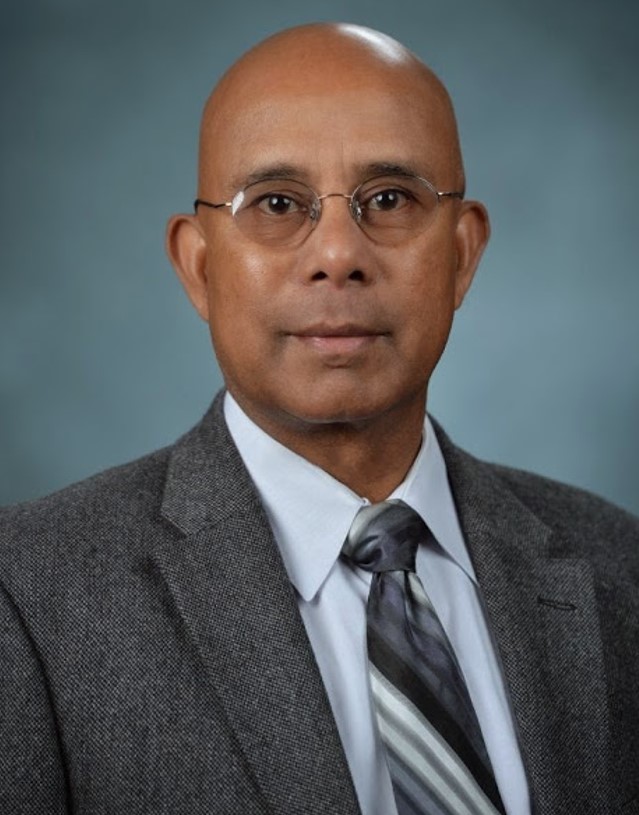 Biography: Arunachalam M. "Raj" Rajendran serves as Chair and professor for the Mechanical Engineering Department at the University of Mississippi (Ole Miss), Oxford, MS. He has won the School of Engineering (SoE) - 2012 Outstanding Teaching Award, SoE's 2016 Outstanding Faculty Award, and 2017 Ole Miss's Graduate School Exceptional Graduate Advising and Mentoring Award. Prior to joining Ole Miss in 2008, he served the U.S. Army Research Office, RTP, NC as Chief Scientist for the Engineering Sciences Directorate in 2000-2008. He has worked in the US Army Research Laboratory during 1992-2008. His professional career has been devoted to the development of computational damage models for metallic, ceramic, and other types of functional material systems under shock and high strain rate loading conditions. Dr. Rajendran is a Fellow of the American Society of Mechanical Engineers (1994), Fellow of the Society of Engineering Science (2012), Distinguished Fellow of ICCES, and Emeritus Fellow of the U.S. Army Research Laboratory (2000). He is the receiver of the ICCES's Eric Reissner Medal (2007), and Life Time Achievement award (2011). He has published over 150 articles, edited 10 books and major conference proceedings, and chaired over 100 international conferences, symposiums, and scientific panels. Dr. Rajendran obtained his PhD from the University of Washington, Seattle, WA in 1981.


Biography: Dr Zongjin LI is Chair professor of Institute of Applied Physics and Materials Engineering at University of Macau (UM). He joined UM after his service at The Hong Kong University of Science and Technology from 1994 to 2016. He received his B.E. from Zhejiang University, Hangzhou, China in 1982 and obtained both his M.S. and PhD from Northwestern University, Chicago, U.S.A, in 1990 in 1993, respectively. He is a fellow of American Concrete Institute and a registered professional engineer in Hong Kong, China. He is a member of committees of ISO/TC71, First vice Chair of China Group of RILEM and Founding President of ACI China Chapter.
He has done extensive researches in the area of cement-based materials and non-destructive evaluations. As the chief scientist, he has led a China Key National Basic Research Project (973), 'Basic study on environmentally friendly contemporary concrete', which has made a great contributions to advance concrete technology in China. As the founding chair of Gordon Research Conference, ''Advanced Materials for Sustainable Infrastructure Development' in 2014, he has brought the research conference of building materials into a higher scientific level.
He has published 5 technical books, in which 'Advanced Concrete Technology' published by John Wiley has been collected by many national libraries and most major university libraries and used by many universities as text or reference books for civil engineering. He has also published more than 400 technical papers with a SCI H-index of 39 and Scopus H-index of 43. In 2016, he has been selected as the one of the 150 most cited authors in Civil engineering field. He has also been awarded five US and seven Chinese patents. Three of his patents have been developed into commercial products.
He received the Arthur R. Anderson Medal from American Concrete Institute in 2017 and Distinguished Visiting Fellowship Award from British Royal Academy of Engineering in 2014.
Biography: Professor Ildoo Chung joined the faculty of Department of Polymer Science and Engineering at Pusan National University, Korea in 2005. Prior to that, he completed his postdoctoral training with Professor Jimmy Mays in Department of Chemistry at University of Tennessee, and with Professor Dong Xie in Department of Biomedical Engineering at University of Alabama at Birmingham, USA. He received his Ph. D. at Pusan National University in 2000. He is now serving editor-in-chief of Journal of Adhesion and Interface, and member of board of directors in the Polymer Society of Korea, the Korea Society of Adhesion and Interface, Korea Polyurethane Society, and Asian Cyclodextrin Conference. He had over 70 peer-reviewed publications and over 150 presentations in national and international conferences. His research interests are focused on polymer synthesis such as atom transfer radical polymerization (ATRP), radical addition-fragmentation transfer (RAFT) polymerization and advanced polymeric biomaterials such as drug delivery system, hard/soft tissue compatible polymers, photocurable 3D printing polymer, biodegradable polymer and composite system.